Archer class
| | |
| --- | --- |
| | This article is incomplete. This is because article lacks information and sources. Please help to improve it by expanding it, adding pictures and improving existing text or discuss the issue in the Forum |
Introduction
Edit
The class appears early on within the novel with the character of Pale[1]. It is one of the favorite combat class [2]. It requires specific skills.
War archery skill in real life
Edit
Illustration source of real archery combat skill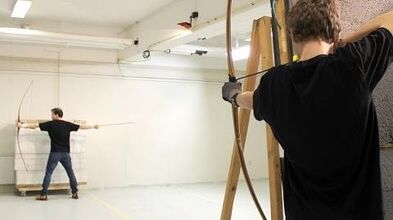 Description
Edit
It has no in-depth description, but it appears very often. It has multiple skills and is of strategic use on small to large combat field.
Class advancement
Edit
More to come [3]
List of skill
Edit
Multiple shots skill. First mention in LMS[4]
More to come [5]
The archer who appears the most often is : Pale
Archers are used in small to large scale war.
References
Edit
Ad blocker interference detected!
Wikia is a free-to-use site that makes money from advertising. We have a modified experience for viewers using ad blockers

Wikia is not accessible if you've made further modifications. Remove the custom ad blocker rule(s) and the page will load as expected.