Introduction
Edit
It is one of the favorite combat class in Royal Road[1]. The class appears early on within the novel with the character of Pale[2].
Description
Edit
It is very powerful class in outdoor combat. Archers can also be very efficient, and of great tactical use, in small to large scale war. Archers can develop into a second tier class, Sniper, this increase their destructive power, it can penetrate armor and shields[3].
Class advancement
Edit
More to come [4]
Beginner
Intermediate
Advanced
Master
List of skill
Edit
Raising core archery skill gives access to many secondary skills.
Multiple shots skill. First mention in LMS[5]
More to come [6]
List of appearance
Edit
The archer who appears the most often in LMS is : Pale
Other named archers are : Maylon
Other archer occurrences : more to come
War archery skill in real life
Edit
Illustration source of real archery combat skill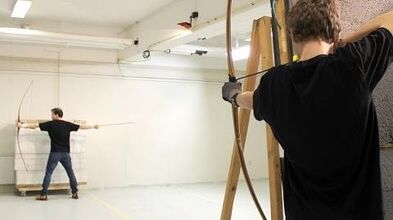 References
Edit
Ad blocker interference detected!
Wikia is a free-to-use site that makes money from advertising. We have a modified experience for viewers using ad blockers

Wikia is not accessible if you've made further modifications. Remove the custom ad blocker rule(s) and the page will load as expected.