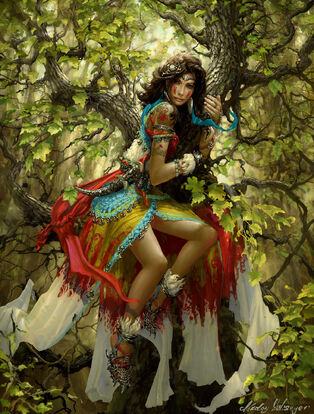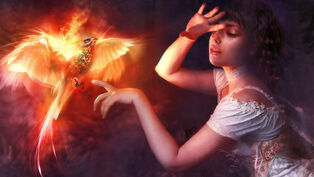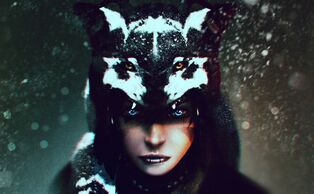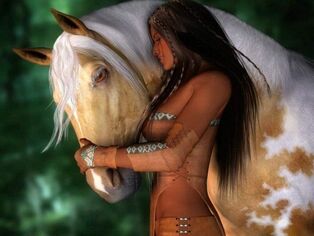 Introduction
Edit
Dain (also known in some translations as Daine or Da'in) is a high-level Shaman player in Royal Road. When Weed first met her, she was shown to have exceptional skill due to her unusual style of training. In the real world, she had a critical health situation that required a high-risk medical surgery for her to survive[1]. She is affiliated to the Hermes Guild and as a founding member, has special privileges given to her by the top leaders of the guild.[2]. Her character has long straight hair[3].
Profile and Data
Edit
Name/Known as: Dain or Da'in
Species: Human[4]
Status: Alive
Level: ?[6]
Stats and Skills
Edit
Shamans could use white magic to cast buffs that increased Strength, Agility and Speed, and black magic to decrease enemy stats. They could use offensive spells and healing spells, counteract poison and dispel curses. They could also wield swords and maces, meaning they had some physical combat skills. In essence, they were the jack-of-all-trades class and performs as combat support role in a party. The Shaman class is unpopular because even if they have skill in many areas, none were outstanding[9].
Before and while playing Royal Royal, Dain was expected to have a major surgery, which could have resulted in her death[12].
Weed's first loveEdit
Before she met with Weed in Lavias's Dungeon, she was alone, on her own, for a long time, healing and attacking wandering undead. This resulted in having abnormally high shaman skill, and at the same time a relatively low level 134[14].
She built a closer relationship with Weed, hunting together[15]. Similar to Seoyoon and Weed's first adventures together. Later on, when Weed wanted to become her friend she told him about her need for a surgery which in turn, might prove fatal. In front of a saddened and shocked Weed, she reveals that it is thanks to the time spent together that she could make up her mind and go through with her decision. Dain left the game session, by logging out, after telling Weed that she hopes they would meet again and Weed was left alone in the dungeon. She did not come back, so he sculpted the Nameless Statues of Lavias as a remembrance of their experiences[16].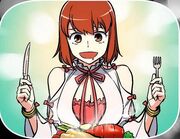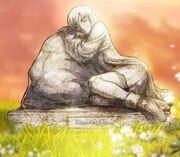 She arrived to Morata searching for Weed after she heard about the Village of Morata and the Tower of Light [18]. She spent several months doing quests and joining parties in Morata[19].
Searching for Weed, she met up with his friends, when Irene was looking for the famous shaman Dain to help them with a quest, initially Dain was going to reject the offer but when Hwaryeong joined Irene, she was able to recognize her as the model for The Statue of Freya and a new way to reach Weed, so she accepted the proposal.
She was under a curse that made her changed her appearance, so she had a dark skin and tribal tattoos in her body[20].
As she had a conversation with Weed's friends, Yurin revealed that she was absolutely Weed's type. When they met again, due to the change in appearance (related to a previous curse she chose to not dispel), Weed acted as if he didn't recognize her[21].
Hermes founding memberEdit
References
Edit