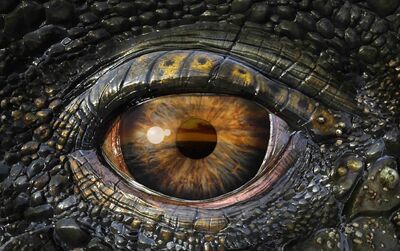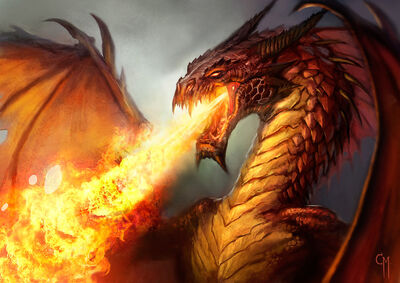 IntroductionEdit
"Dragons are classified as the ultimate monster of a fantasy continent"[1]. They probably are some of the most fearsome monster of RR. 
DescriptionEdit
They are considered as the strongest figure of the Central Continent. All dragon have "powerful, vibrant magical attacks, an incredible breath attack and colossal defense" [2].. Their power depends on their age and experience.
Breath Attack
Heavy stomping, clawing & biting
Charging while flying
Magic
Dragon informationsEdit
Known dragons There are many dragon subspecies, and even magically crafted undead dragon. Here are the dragons that have already been seen or heard about:
Dragon Knight: we know that the class Dragon Knight exist, after Weed was offered the class change, which he refused[12].
Thor Kingdom: there are 5 dragons[13].. The most famous and troublesome is the ancient black dragon Akryong Kaybern. His tremendous fighting spirit and his greed are legendary. 
ReferencesEdit