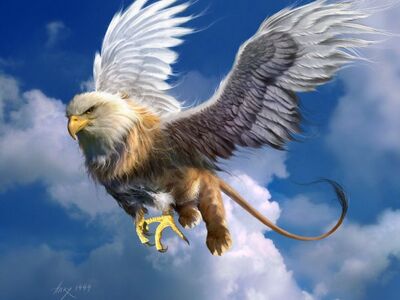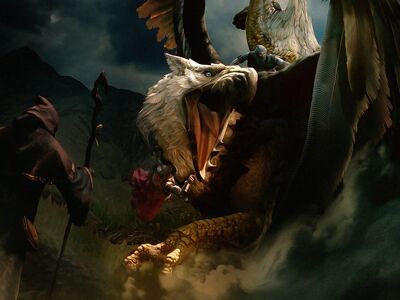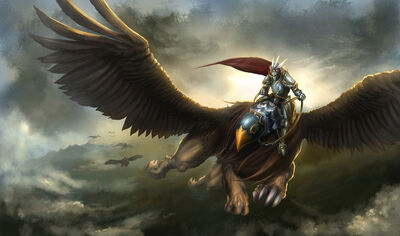 Introduction
Edit
The griffin, griffon, or gryphon is a legendary creature with the body, tail, and back legs of a lion; the head and wings of an eagle; and an eagle's talons as its front feet[1].
Description
Edit
Living in various regions, including the Northern Moutains, were they were raised by the Arnin .
Their size is related to their region of origin [2].
They can have a proud and fierce temper.
Background
Edit
Haven Empire has its own griffon corp [3], with 5000 griffons, a unique airbone army and one of their most powerful military force. Their name: The Myul Griffon Knight Unit. It moves in the Empire. At the moment, they are based at the border area of both the Gradian Kingdom and Nest Kingdom.
They are Sulleion's sworn Enemies.
For more information, here
Taming and riding
Edit
The Griffon is a wild beast, but it can be tamed and used as a means for transportation or for war purpose.
For more information on taming and riding skill, read the Transportation skill section.
References
Edit