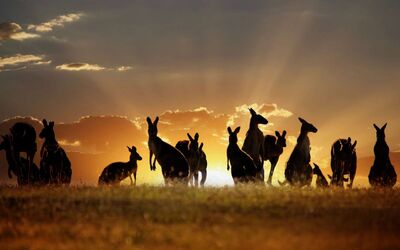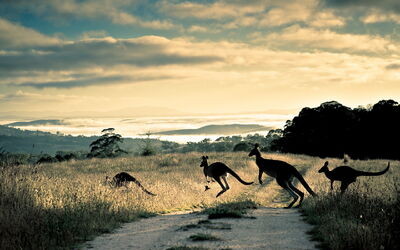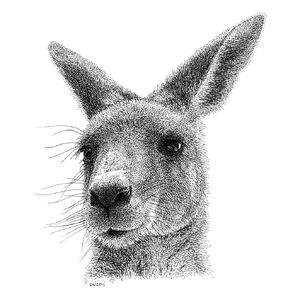 IntroductionEdit
A unusual beginner monster[1].
DescriptionEdit
Kangaroos have large, powerful hind legs, large feet adapted for leaping, a long muscular tail for balance, and a small head[2]. A large male can be 2m tall(6ft7) and weight 90kg (200lb). Various subspecies exists : red kangaroo, grey kangaroo or antilopine kangaroo.
Monster InformationEdit
Fast, can bite or violently hit.
Has been seen travelling in pack.
Endemic in certain regions of the continent.
ReferencesEdit