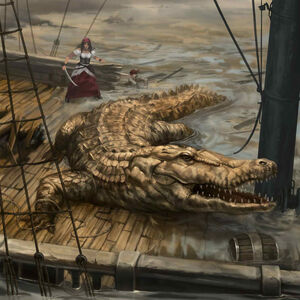 Introduction Edit
Nile is a living sculptural that typically falls in the monster category. He is a overpowerful giant crocodile, almost a dinosaur. His first appearance was ? [1]. Later on, he lived in ??? [2], until Weed decided to train him [3].
Profile and data Edit
Gender: Male
Species: Crocodile, Giant
Status: Game World, Alive
Owner/Master: Weed
First appearance: ???
Description: ???
Stats and skills Edit
Nile had it rough in the Sebas Underground Maze, because of his size. Weed forced him in to train him. [4]
More coming
References
Edit