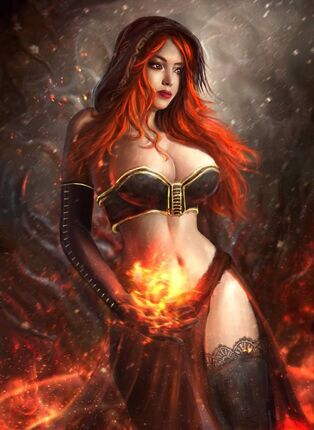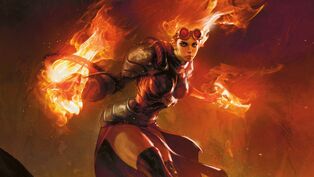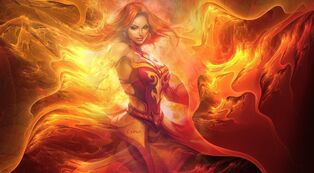 Introduction
Edit
Romuna, or Yeon Hee Park, is a friend of Lee Hyun. In Royal Road, she plays as a Mage specializing in fire magic[1]. She is part of Weed's inner circle, since the early days.
Profile and Data
Edit
Korean: 로뮤나가
Name/Known as: Yeon Hee Park
Species: Human[2]
Class/Profession: Fire Mage[3]
Status: Alive
Affiliation : Freya's Church[4]
First appearance: She met Weed in the outskirts of Serabourg City[5]
Stats and Skills
Edit
The  mage is a ranged attack class[6] and has some support skills like sensing enemies nearby, protection spells and enhancing companions stats[7], but consumes a lot of mana[8]. Romuna is specialized in fire magic[9]. Like all mages her vitality and strength are low[10]. Her wisdom and maximum mana are decent for her class[11].
References
Edit