This page contain general monster information, for further explanation, go to respective monster page.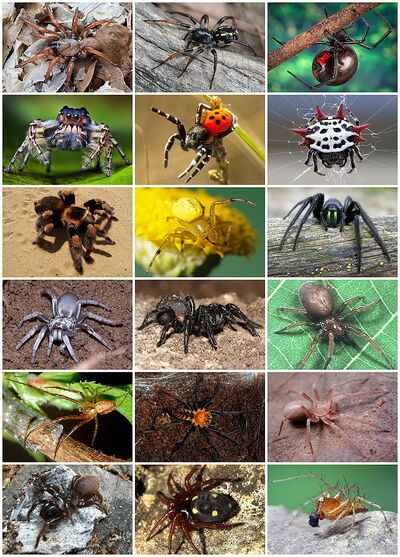 IntroductionEdit
There are large variety of spider in Royal Road, but very few specific description. Almost each of them is described as a dangerous predator to players[1]. 
DescriptionEdit
They are the largest order of arachnids and rank among the top monster in total species diversity in RR. Spider are monsters from small to large. But they all have in common to be air-breathing arthropods that have eight legs and fangs that can inject venom.
Their limb extend by hydraulic pressure, and not by muscle. They do not have antennae nor true jaw. In fact, spiders' guts are too narrow to take solids, and they liquidize their food by flooding it with digestive enzymes and grinding it.
Monster InformationEdit
References Edit