Hi,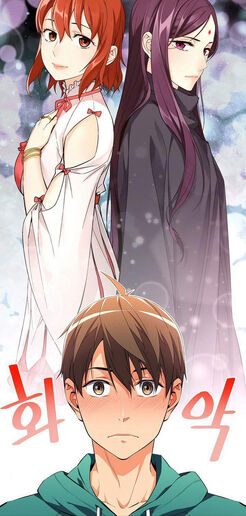 The Manhwa is back. Season 2 is starting. Already 10 chapters out (chapter 53-62 ). Fanlation is done by Game of Scanlation (season 2) and Mangacow (season 1). 
Also, new images are already being added on the wiki by Marzarret . 
Enjoy the reading and share with us the difference you otice between the novel and the manhwa in the comment section. 
Phil
Post-scriptum
First impression :
Drawing got better, and story and characters are closer to the novel description. This is especially true for Weed. 
Also, chapter 53 is almost like an introduction. It is a good character summary for Weed.

 In my opinion, 

the reframing after season 1 was needed. 
 Definitively worth waiting.
Ad blocker interference detected!
Wikia is a free-to-use site that makes money from advertising. We have a modified experience for viewers using ad blockers

Wikia is not accessible if you've made further modifications. Remove the custom ad blocker rule(s) and the page will load as expected.