Webtoon fan, your contribution is expected (feeding the table would be nice).  ;-)
Introduction
Edit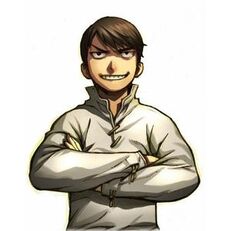 Spin off by Grimza and Kim Tae-Hyung , who is also working on LMS parody, with the contribution of the author to the project.
You also can find the latest korean edition on Kakao.
Translation of season 1 is done by Mangacow
Translation of season 2 is done by Game of scanlation
Season 1 did end at Lavia floating Island (chapter 52).
Season 2 started just after Dain and Weed parted (chapter 53). 
For an opinion about the manhwa, you can read the comment section. 
Prologue 
Edit
The prologue is specific to the manhwa. Our cover page is taken from this prologue. Chapter 0.
Beginning... (season 1)
Edit
Manwha [Chapter 1 to 36] - Novel [Volume 1 Chapter 1]
Lavia, City of Heaven (season 1)
Edit
Manwha [Chapter 37 to 52 ] - Novel [Volume 1 Chapter 10]
End of season 1, words of the authors.
Novel [Volume 2 Chapter 10] - Manwha [Chapter 53 to... ] 

The content of the Manhwa follows the novel. Our description will follow the story arc section.
Ad blocker interference detected!
Wikia is a free-to-use site that makes money from advertising. We have a modified experience for viewers using ad blockers

Wikia is not accessible if you've made further modifications. Remove the custom ad blocker rule(s) and the page will load as expected.